Types
Single – articulated, suspended
Single – articulated, stationary
Double – articulated, suspended
Double – articulated, stationary
Double – articulated, suspended, mobile
Double – articulated, gantry – type, mobile
Double – articulated, on rails, mobile
Continuous Mixer Single Arm – 10 Tons / Hr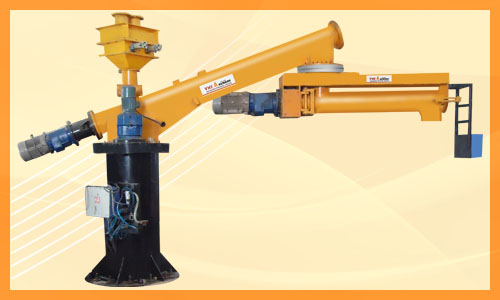 Continuous Mixer Double Arm Articulated Type – 20 Tons / Hr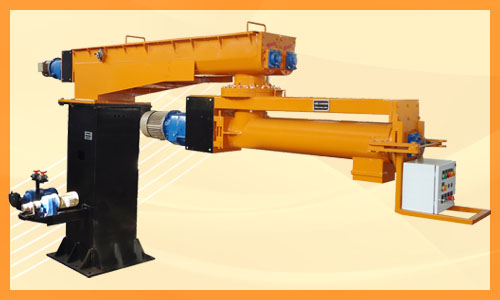 Continuous Whirl Mixer Double Arm Articulated Type – 10 Tons / Hr
VME  Whirl Mixers
Single Horizontal Barrel design has been proven to provide consistently coated sand grains with both
resin and catalyst for complete chemical reaction.
Standard sizes from 2 T/hr to 40 T/hr.
Dual Start spiral mixing blade arrangement with overlapping blades to minimise sand buidlup.
Individually replaceable tungsten carbide coated blades adjustable for variation in mixing action.
Both sides of mixing chamber swing away to provide easy access to the blades and shaft for periodic
cleaning and maintenance procedures.
Minimum binder and catalyst consumption.
Barrel is lined with easily replaceable liners.
Pneumatically controlled adjustable sand rating and isolation gates.
320° rotation available on standard type mixers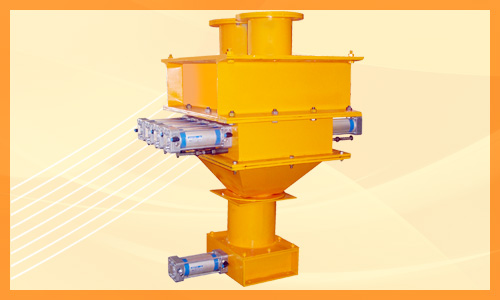 Automatic Sand Metering System
Optional Features.
Powered rotation available on double articulated type mixers.
Sand metering gates for the accurate blending of two sand types. eg. For the blending of reclaimed
sand and new sand.
Fume / Dust extractor rings on discharge points of mixers and in main arm for articulated mixers.
Multiple inlet hoppers for different sand types, each with its own pneumatically controlled isolation and
metering gate.
Chemical Dosing System
Chemical pumping systems are available to suit all types of binder systems.
Multiple chemical systems on one mixer available.
Pumping systems are located in the lockable mixer base.
Simple Calibration procedure.
DC or AC drives available.